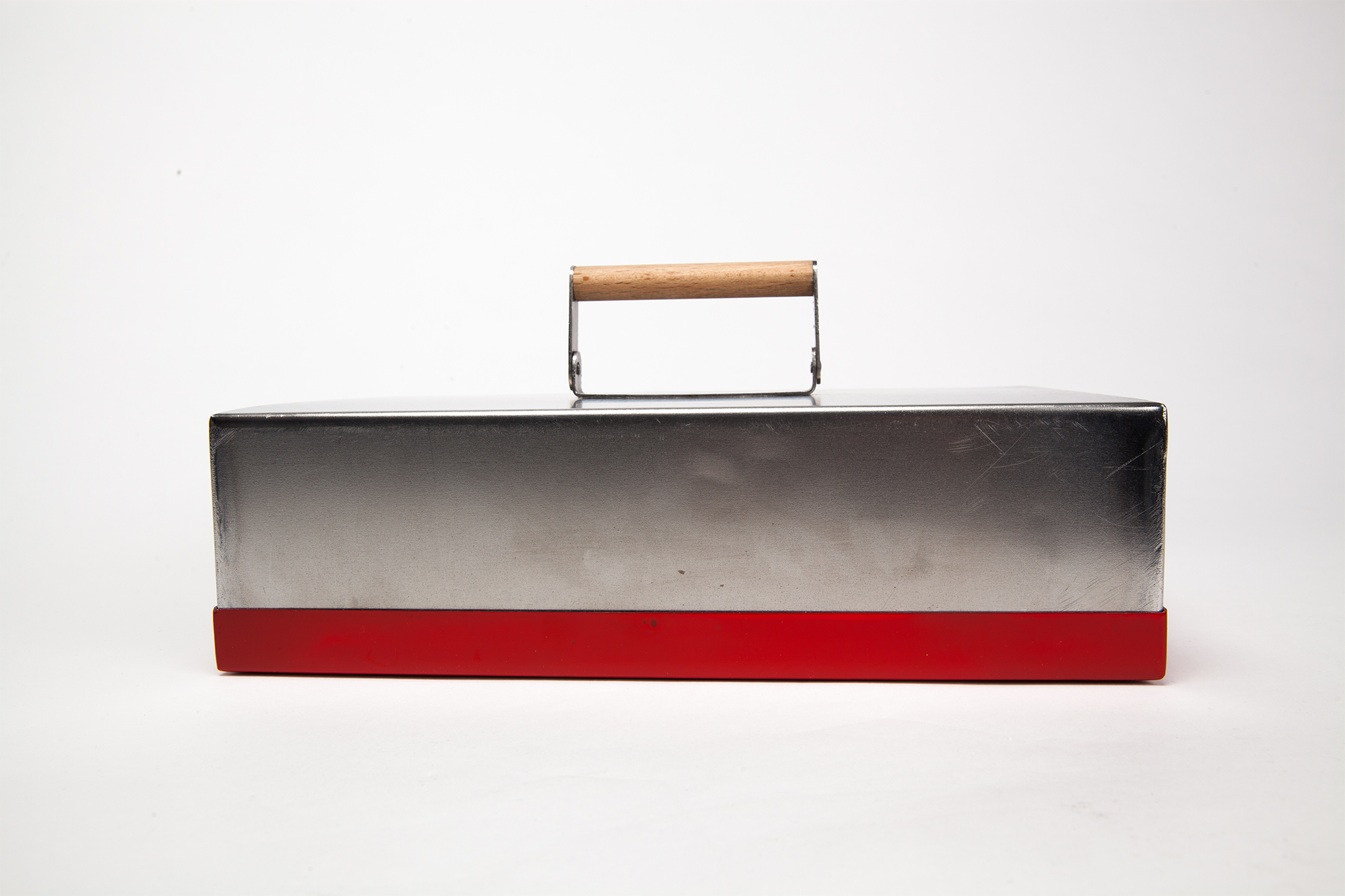 Lunchbox-Grill
The portable grill was designed like a box, that has
all necessary parts inside – also the coal.
Many grills are left behind after the barbecue
is over and nobody wants to carry the dirty and
dripping grill home. The Lunchbox-grill is dirt- and
waterproof and fits easily in a bag to be carried.
Partner for this project: Julian Ribler
Material: Laser-cut steel, rubber, beech