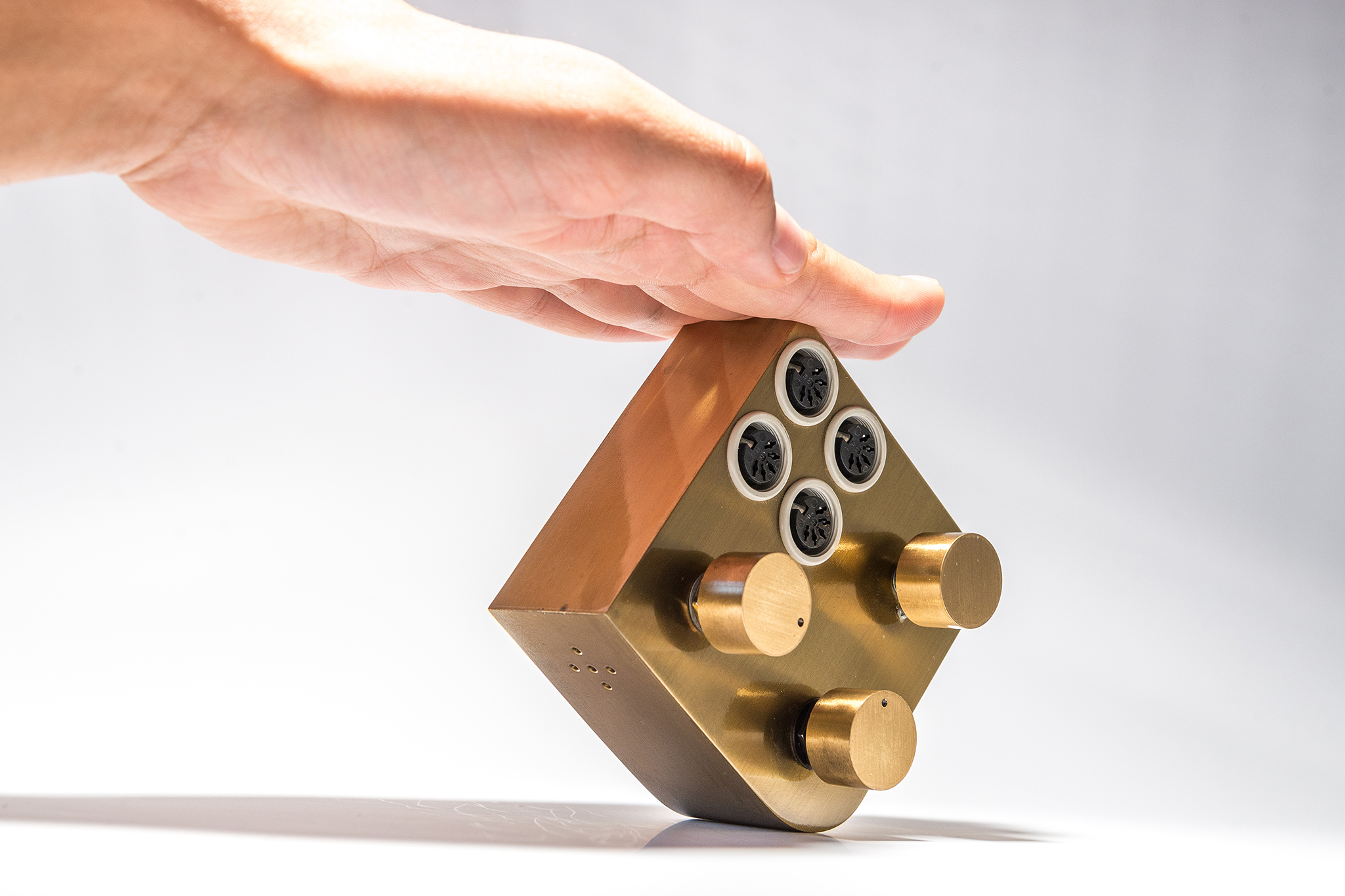 Control-Freak
This electronic device works as a synthesizer with
a built-in speaker and a MIDI-controller to control
virtual musical instruments in a computer.
The sounds can be played and modulated by different
knobs and a light-sensor. In this case the hand
is moved over the device or the whole controller
can be rolled on the rounded side to change the
parameters.
Material: Brass, electronic parts.
This work was was exhibited at the "Die Tage des
europäischen Kunsthandwerks 2014" in Berlin.